Pastors, Staff and Elders
I have the privilege of serving as lead pastor since the inception of Cornerstone. My wife, Rita, and I have four children (Matthew, Michelle, Kellie, and Kyle). We also have a dog – Toby. Each of the kids think they are my favorite but it's really Toby. He's always happy to see me, he's never in a bad mood, and he licks my nose. I say it's a sign of affection, but my kids say it's his snack. Enough said. Rita and I enjoy serving together, especially walking alongside married couples. Playing basketball and pool are fun ways I relax and connect with people, both inside the church and outside of it.
Pastor, Worship & Compassion
I have lived in Seattle since early childhood, graduating from UW, and have worked in a variety of different industries, including: video games, coffee, cellular and jewelry! At the age of 29, however, I felt called to vocational ministry and attended Fuller Seminary. After completing my Masters degree in Theology, I joined the Cornerstone staff in 2002 as the Worship Pastor, as well as overseeing Community Life ministries years later. I enjoy playing music & sports, movies & food! I am blessed with my wife Karen, and our two sons, Caden and Jordan.
Pastor, Community Life and Hospitality
I've been in the Seattle area for my whole life and love it here. I graduated from Seattle Pacific University in 2007 and previously worked in IT at SPU and at Microsoft. After coming to Cornerstone in 2013, I helped lead a few different community groups (CGs), eventually serving as the lead for young adult ministry. In 2019, God called me to join Cornerstone staff as the Pastor of Community Life, where I get to help grow our CGs in discipleship and their love for God. I met my wife Lisa on a Holy Land trip with Cornerstone in 2016, we got married two years later, and currently live in Redmond. I am a former competitive swimmer who loves board games, Marvel, UCLA, soundboards, Star Wars and Trek, biking and both real and fantasy football.
Pastor, Student Ministries
I was born and raised in rural Southwest Washington, attended Saint Martin's University, and after graduation, yielded to the Holy Spirit's leading into ministry as a Children's Pastor in Toledo, Washington. I moved to California in 2007 to finish my graduate education at Gateway Seminary, and served as English Ministry Pastor at Richmond Korean Baptist. In 2012, my family and I felt led to move back to Washington where I joined Cornerstone's staff and we have loved it ever since! When not meeting with students or doing crazy youth stuff, I am usually at home with my wife Jessica and our four kids, Connor, Tristan, Declan and Mikaela. I love playing with my family, pizza, fried chicken, the Seahawks, fishing, camping and not talking about basketball.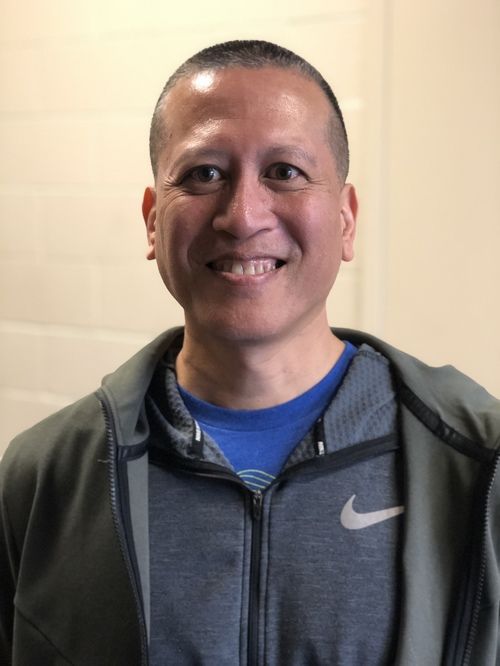 Growing up and Encountering Jesus – I grew up in the land of sunshine and beaches, near Los Angeles in Orange County, CA, and first experienced the love and power of Christ a Christian camp during middle school – I didn't know him personally yet, but prayed in my cabin for a brother of one of the guys who had stomach cancer, and received word of his complete healing by the end of that week! Since there are no coincidences in God's economy, I accepted Jesus Christ as my Savior and Lord, and have been growing and following Him ever since. School, Work, and Family – After college at UCLA (Go Bruins!) and USC for law school (Go Trojans!), I met Linda (my wife) at a bible study at a home in LA rented by Pastor Joe at the time (again, no coincidences with the Lord!) In 2007, after seeing myself as Peter stepping out of the boat when Jesus said "Come," we decided to move to Washington. As we were confirming our call to the PNW, prophecies prayed over us included being part of a revival fire occurring on the west coast up through the PNW, and that in my life here, I would be a "changer of culture." Linda and I moved here with 4 terrific children – Stephen (now living in LA), Michael, Sarah, and Allie. Life with the Spirit – We have been blessed with Cornerstone as our home church since moving here, and through our community of passionate Christ followers I have experienced the joy of journeying and deepening my relationship with Holy Spirit, to live a life of love, power, and freedom bringing the aroma of Christ and good news to my family, church, neighborhood, workplace, and beyond. Now I'm living in the land of His presence (and a lot of rain!), where mighty things are happening in His name. God is awesome!
I had a radical encounter with Jesus during my freshman year of college at UCLA (Go Bruins!), and my life has never been the same since. I have been in the Cornerstone family for the past 20 years, and, together with my wonderful wife, Patti, help out with the missions team, Cornerstone Tokyo, compassion ministry and international student ministries. Abba's love is the best, and I just want more and more people all over the world to go deeper into that trans-formative love with them by the power and presence of God's Spirit.
I grew up in a small plantation town on the Hamakua Coast of the Big Island of Hawaii and while I attended church my faith really grew in my early 20s alongside my life and ministry partner, Tracy. Tracy and I, along with our three children, Taylor, Elisa and Micah have called the Seattle Eastside area home since 1995. I love outdoor recreation, our Cornerstone family, and of course, my Lord and Savior Jesus Christ. Serving in the prayer ministry and overseas has been an extra special blessing for both Tracy and I. We love our Cornerstone family deeply and are so grateful to have a great church home.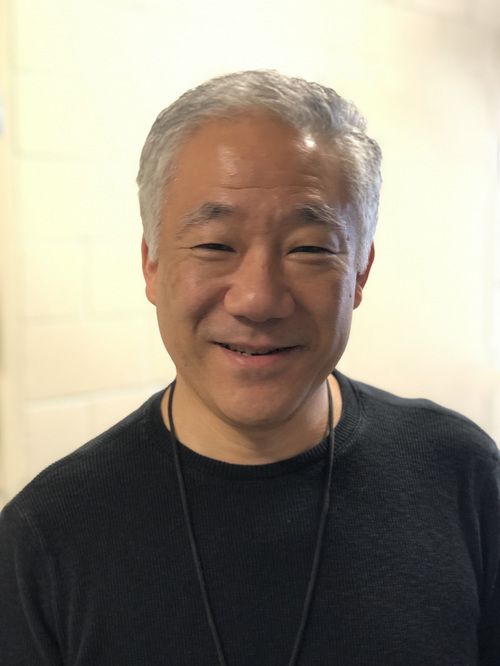 I was born and raised in Seattle, graduated from WSU and I have worked as civil engineering manager in local government throughout my career. My wife Laura and I were married in 1995 and were part of the core team that planted Cornerstone in 1996. I am an extroverted introvert in Christ. My personal ministry has focused on mentoring men, mentoring young couples with Laura, prayer ministry, missions, and hospitality. I enjoy gardening, cooking, spending time with family, traveling, working with my hands, helping others, and sharing oysters from my family's farm. Patrick and Laura have two teenage sons, Ethan and Noah.